Sweet! After her success with the Lily Pad Cottage, Door County photographer Alisa Landman took on renovating the top floor apartment in her Sturgeon Bay triplex to create the Eagle View Suite.
Her friends say "…she's not happy unless she has sawdust in her hair." But, after she is finished with her architectural and design renovations, everyone is quick to respond with admiration for her management skills and determination to leave nothing left untouched. Witness the Eagle View Suite (of course she started with the kitchen, which is fully equipped with a chef's cookware and porcelain china dishes.)
Alisa provides her guests with the local favorite, Door County Coffee, pre-packaged in single pot servings and granola bars to stave off hunger in a pinch. Feel free to stock the refrigerator with groceries and cook as you prefer on all new appliances including a dishwasher.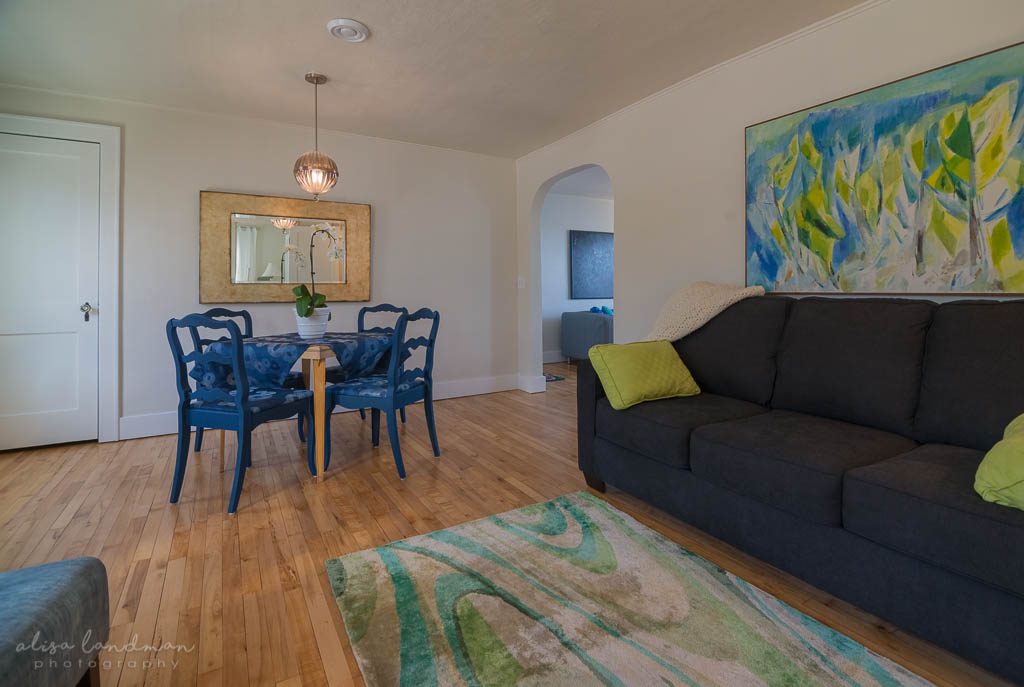 There really are eagles again in Door County, seen frequently along the shoreline.
Settlers in Ephraim didn't name Eagle Bluff, Eagle Island and Eagle Harbor to be clever. It's a fact that bald eagles prefer to nest in tall trees along water like those found in Peninsula and Potawatomi State Park. But back in 1974 when the first eagle survey was conducted in Wisconsin and only 108 nests were found, bald eagles were listed as both a state and federally endangered species. The 2018 Wisconsin survey documented a 6.6 percent increase above the previous year with a record-setting total of 1,695 bald eagle nests occupied by breeding adults.
A hundred feet north of the Eagle View Suite there's a stately cottonwood tree standing on the shoreline. It's home to an annual nesting family of bald eagles. With pelicans also making a comeback over recent years, there's quite a spectacle to watch as these beautiful birds of prey soar along the shoreline.
The Open Door Bird Sanctuary provides opportunities to see some of them up close as Rob Hults and his team handle birds of prey that include a Bald Eagle, seven varieties of owls, Merlins and Red-tailed Hawks.
Eagle View guests may keep watch with an observation  telescope.
This elegantly renovated, two-bedroom, one-bath, suite overlooking the waters of Sturgeon Bay provides a distinctive opportunity to explore the town's natural parks, beaches, boating, and other waterfront fun. With Bay Shore Outfitters only a few blocks away, you can rent any equipment you need from stand up paddle boards to kayaks and bicycles.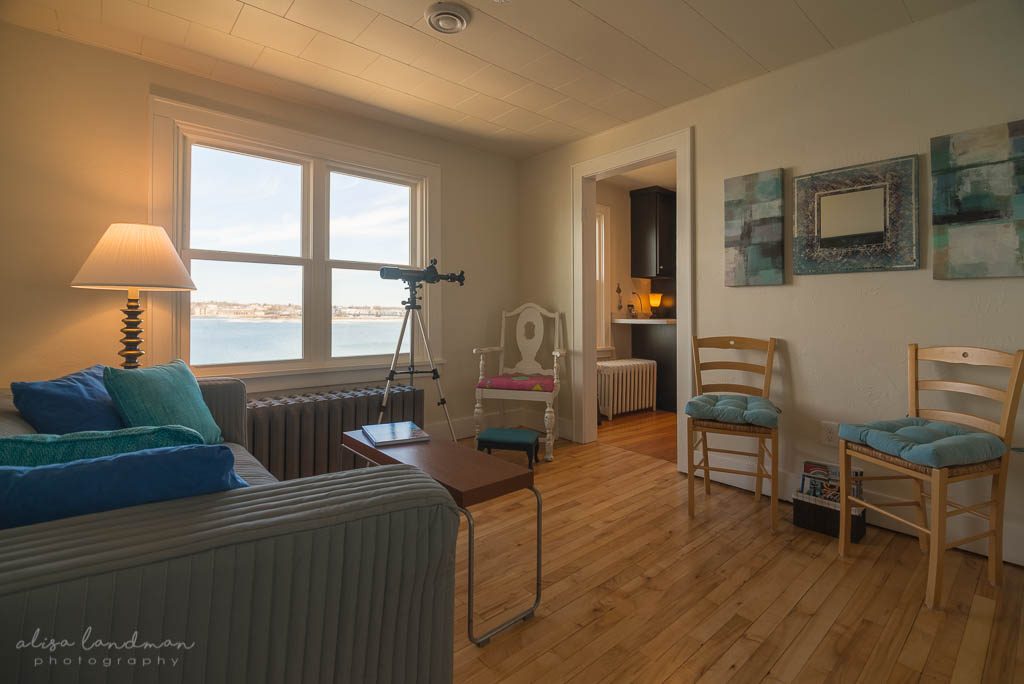 The Eagle View Suite awaits you when it's time to relax,
Alisa provides her guests with the utmost in comfort. She's outfitted the bedrooms with the finest, high-thread-count, 100% cotton sheets on new mattresses with comforters having duvet covers that are changed after every occupancy, along with the mattress pads. You can rest assured knowing that your sleeping nest is clean and fresh, just for you. The sofa-sleeper even has a memory foam mattress.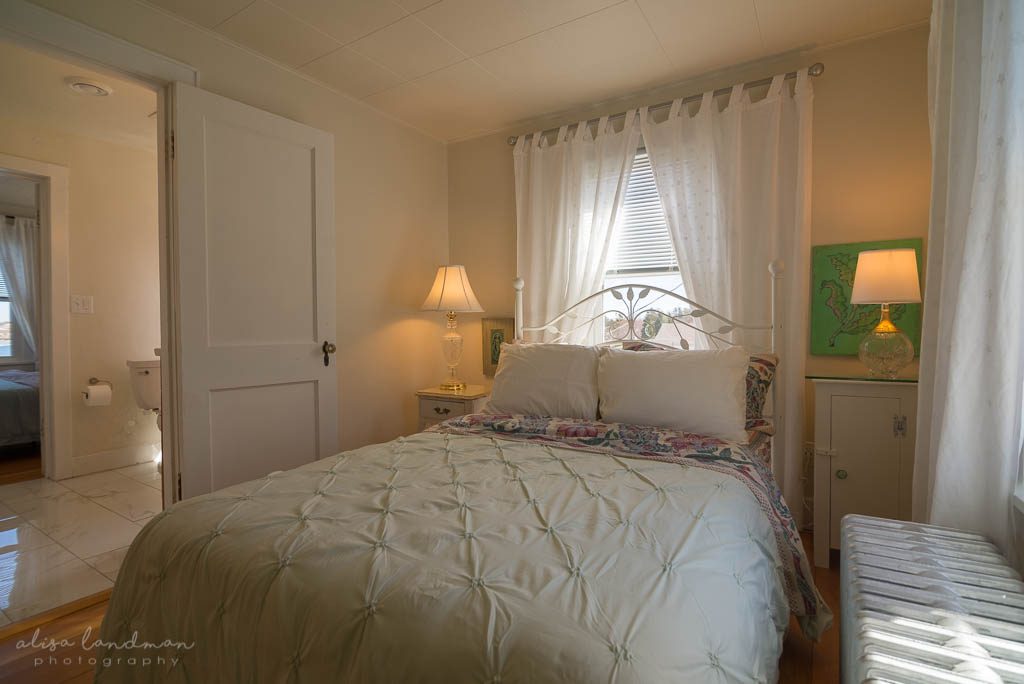 Perhaps, make a snack in the chef's kitchen, and enjoy the WiFi and big-screen TV with Netflix, Amazon Prime, Hulu and many more channels. In the morning, you can witness beautiful Door County sunrises looking east, watching cars crossing the Old Steel Bridge, ships and boats passing by in the canal, and across the water, see the massive Great Lakes freighters under repair in the shipyards.