UU Gallery presents an exhibit of Wendy Carpenter's 2013 wrap-dress designs during November.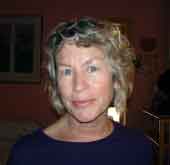 Ten years ago Fish Creek-based fiber artist Wendy Carpenter started traveling to Mexico and Central America. Currently her focus is in Guatemala teaching the indigenous woman how to design, sew and market their hand-woven "Ikat" fabric. She works for three months in Guatemala and sells the finished products at her gallery/studio, Interfibers in Fish Creek , to support the project.
Wendy graduated from UWGB with an art major with an emphasis on paper sculpting; she studied contemporary 3D fiber art for wall and fiber sculpture in Olympia, WA at Evergreen State College. She also studied Rio Grande tapestry weaving in Taos, New Mexico.
Wendy has owned Interfibers for 33 years where she displays her large scale 3D wall sculptures and Jadeite jewelry that she has designed. Her wall sculptures express an impression of nature through form, color and tactile material. One of these wall hangings can be seen at the UU in the permanent collection. To her credit, Wendy has twenty years of teaching experience working with post- graduate students at the Instituto De Allende in San Miguel, MX and as K-12 artist in residency at Gibraltar and Sevastopol school districts, also at the Peninsula Art School, The Clearing Folk School and now in Central America.
The UU Gallery is open Monday, Wednesday, and Friday from 1 – 3 pm and on Sundays from 11 am – 12:30 pm.