Stage Door Theatre Company's Glass Menagerie includes much more than 4 engaging actors on stage… at Third Avenue Playhouse (TAP) now through July 19.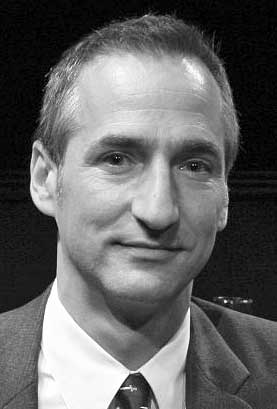 If you are paying close attention, the very first impression that embeds itself in your mind as you wait for the audience to settle in, is that of a well-crafted set. I kept noticing the subtle invocation of a symmetrical monument – stark, simple and bold.  Then, before an actor even appears or speaks, there is the music, the sound staging. Every sound in this production is designed with intention.
As the work unfolds, the 4th dimension, light plays a strong role. There are many exquisite moments where light becomes a strong supporting actor. Of course with tiny figurines made of glass, and a character who hides with them in a world of lost dreams, the potential effects of lighting beckon. In the TAP production, they are realized. Credit for all of this as well as for providing masterful direction of the actors goes to James Valcq, with the assistance of Ryan Patrick Shaw in sound design.
The Glass Menagerie begins by shattering that 4th wall as Ryan Schabach playing Tom Wingfield speaks directly to the audience about the play they are engaged in. Like a ghost from out of the shadows, he reminds everyone of the illusory nature of this memory play that we are about to enter.
"Yes, I have tricks in my pocket, I have things up my sleeve. But I am the opposite of a stage magician. He gives you illusion that has the appearance of truth. I give you truth in the pleasant disguise of illusion."
Ryan was last seen locally in Door Shakespeare's The Rivals, Much Ado About Nothing, As You Like It and he directed and acted in numerous productions of the Complete Works of Shakespeare Abridged. He brings a powerful presence to the role of an angry and rebellious young man under the thumb of an overbearing but charming mother, Claire Morkin as Amanda Wingfield.
Claire most recently appeared with the Stage Door Theatre Company in Tapestries: The Music of Carole King. Last summer, she was cast in Souvenir, playing the legendary Florence Foster Jenkins. Taking on the role of Tennessee Williams' Amanda, she succeeds quite nicely at being as charmingly pompous as disenfranchised Southern royalty. While she no longer dwells in the prosperity of her youth, she clings steadfastly to that state of mind, finding it inconceivable that her son and daughter are unable to move through the world in a similar manner.
Morkin sparkles in the role of overbearing matriarch. We get our first comical glimpse of Amanda as she instructs her son on table manners… "Animals have sections in their stomachs which enable them to digest food without mastication, but human beings are supposed to chew their food before they swallow it down. Eat food leisurely, son, and really enjoy it. A well-cooked meal has lots of delicate flavors that have to be held in the mouth for appreciation. So chew your food and give your salivary glands a chance to function."
Kay Allmand is burdened with the responsibility of portraying Amanda's pathetically self-conscious and extremely shy daughter, Laura. A beautiful bird with a broken wing, she extracts great empathy from the audience with the obvious talent of an experienced Shakespearean… of course her credits include three summers at Door Shakespeare in The Merchant of Venice, Much Ado About Nothing, and The Twelfth Night, as well as The Rivals, Pride and Prejudice and The Complete Works of William Shakespeare Abridged. She succeeds in four acts to present a character in a state of unexpected evolution…
Ryan Patrick Shaw plays the gentleman caller, Jim O'Connor. If you know Ryan, you might be tempted to say he is typecast in the role of an unflaggingly confident young man. He plays the part of Jim effortlessly. This is Ryan's second summer season with TAP's Stage Door Theatre Company. Last summer he was seen in the inaugural productions of The Subject Was Roses and Amost Maine. As well as serving as a member of the acting company, Ryan is TAP's education director, teaching classes there as well in schools throughout the county and beyond.
This play is a treasure chest that will have you thinking and rethinking the complex interweaving of characters, cause and effect for days to follow. Don't miss the chance to experience Tennessee Williams' masterpiece live in Sturgeon Bay.
The Glass Menagerie is featured at TAP through July 19 with performances on Wednesday, Thursday, Friday and Saturday evenings at 7:30 pm and on Sundays at 2 pm and at 7:30 pm. A special performance is set for Tuesday, July 2 at 7:30 pm with no performance on  Thursday, July 4.