Unique holiday gifts and a community shopping experience await visitors to the Friends of Gibraltar Holiday Arts Fair.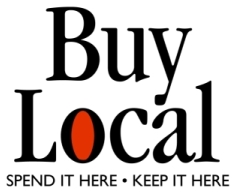 Bring the family and encourage everyone to partake in the fun at the Friends of Gibraltar Holiday Arts Fair taking place at the Sister Bay Village Hall from 10 am – 4 pm on Friday and Saturday, November 29 and 30. Enjoy a delicious lunch served from 11:30 am-2:30 pm. Lunch proceeds benefit the Friends of Gibraltar and are used to provide Gibraltar School students with unique learning opportunities.
This year you will find a wonderful selection of arts and crafts created by the many talented artists in Door County: Beaded, vintage, precious metal clay jewelry, pottery, knit and woven woolens, watercolors, handmade soaps, handmade crafts, decorative painted woodcraft, small exquisite boxes, woodcraft and local specialty foods, needle felting, painted objects & collage jewelry, organic herbal therapies, knit and crocheted items.
There are many places to park with several public lots adjacent to the village hall and beach.