Door County resort to be featured on "Hotel Impossible" on Monday, September 30.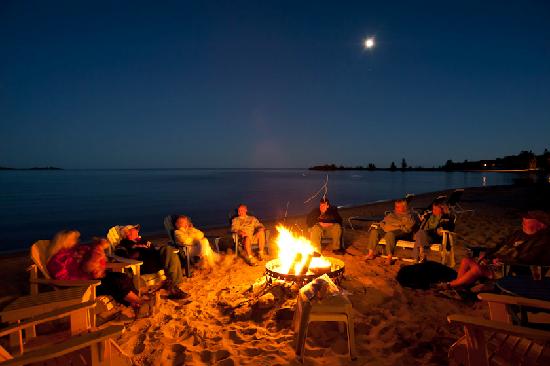 "Hotel Impossible" is a reality television show featured on the Travel Channel in which struggling hotels receive an extensive makeover by veteran hotel operator Anthony Melchiorri and his team. The show premiered on April 9, 2012. In June, 2013 they selected Baileys Harbor's Beachfront Inn for a makeover. Tammy and Terry Bork purchased the Inn 9 years ago.
The Beachfront Inn, located on the waterfront in downtown Baileys Harbor, is hosting an Open House on Monday, September 30 from 9 am – noon for people who are interested in viewing the remodeling project that will be featured on Travel Channel's "Hotel Impossible" show later that evening. Eric Peil, the General Contractor on this project, as well as others from his team, will be on hand to answer questions.
The episode highlighting this Door County property will be aired at 9 pm on Monday, September 30. Tammy and Terry Bork are also inviting the public to a viewing party at Max's Supper Club at Maxwelton Braes in Baileys Harbor.