Baylake Bank in Sister Bay is hosting an electronics recycling event on Saturday, June 8.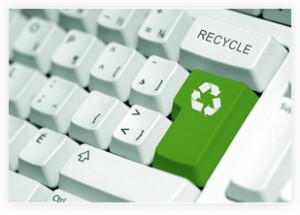 People are invited to bring any electronic items that they are no longer using to the Baylake Bank parking lot on Saturday, June 8 between 8 am and Noon. There is no fee to drop off your items. The recycling company will properly recycle or dispose of your old electronics. The money that they make from these electronic items will be donated to United Way of Door County.
This is the second time that the Sister Bay branch of Baylake Bank has done an electronics recycling event for United Way. In 2012, people dropped off almost 3,000 pounds of electronics which culminated in a $325 donation to United Way of Door County.
For more information on the electronics collection please contact Sam Burris at Baylake Bank, 920.854.2326.
United Way of Door County's mission is to empower people to build better lives. They focus their efforts in the areas in the Basic Needs, Community Wellness, Health Care, and Alcohol and Other Drug Abuse (AODA). If you would like to learn more about United Way of Door County please check out their Website: www.UnitedWayDC.com. United Way may also be reached at 920.746.9645 or via email at info@unitedwaydc.com.