7975 State Highway 42, Egg Harbor, WI, United States
Kuhns is a fixture in the Door County music scene, but often performs in nationwide venues and was voted best Female Musician from Door County Magazine readers in 2008.
Kuhns books the successful Woodwalk Concert Series in Egg Harbor, Wisconsin, set up in the renovated barn, Woodwalk Art Gallery. She also books concerts at Lost Moth Gallery, see gallery page!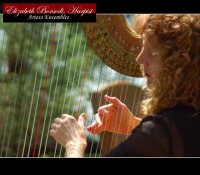 Harpist Elizabeth Borsodi performs solo as a harpist for weddings and other special events in Door County.
The music of the harp is often described as exquisite, ethereal and enchanting, It creates the perfect atmosphere for a wedding. Elizabeth Borsodi plays solo, as well as organizes the Arioso Ensemble, a group of musicians that provide a variety of elegant music in duos, trios, or larger ensembles to fit any occasion. The musicians may include harp, violin, cello, piano and flute.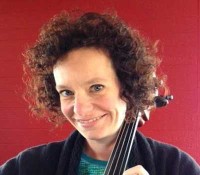 725 Georgia St, Sturgeon Bay, WI 54235, United States
Lori Meyer is a professional performing artist. Her company, Door County Wedding Musicians can provide the services of a variety of other local musicians in northeast Wisconsin.
Lori is a gifted performer and instructor who performs solo with flute, clarinet and with string quartets in a variety of repertoire for weddings and other special events in and around Door County. Contact her today to create a custom ensemble for your event!