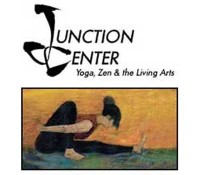 3435 Junction Rd, Egg Harbor, WI, United States
Yoga calms the mind… improves the body and uplifts the spirit.
Junction Center Yoga Studio, Door County's oldest, year 'round facility was founded by Kathy Navis in 2001. She and her staff work with students at all levels of ability and walk-ins are always welcome.
A yoga class with Kathy will help you and your entire bridal party connect, while feeling relaxed before a wedding. Kathy is also happy to bring her classes to you and your wedding ensemble for private, on-site sessions or simply "…take County Road A to the Zenway just north of Jacksonport."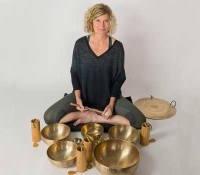 2100 Riverside Dr, Suite 104, Green Bay, WI, United States
A Sound Massage from Christine Zimonick can take you from a 'jittering bride' to a 'relaxed, enjoy your moment' bride. She also offers a 'find your center' Yoga Nidra and sound concert for groups so that you and your whole bridal party will be 'all chill' for your wedding day. 
Be your best on your wedding day. Sound Massage Therapy has a profound effect on the way a person feels, functions and reacts by inducing a steady state of calm, deep, restorative, relaxation and a sense of well-being – a therapy that tends to boost the function of the immune system as well.